Beginning with 1st August 2017, bet365 replaced their old VIP System with their new Loyalty Club. The Loyalty Club will be comprised of five different 'Loyalty Levels' and makes it easy to earn rewards when playing your favorite games. This thread will give you some more information about the most important details.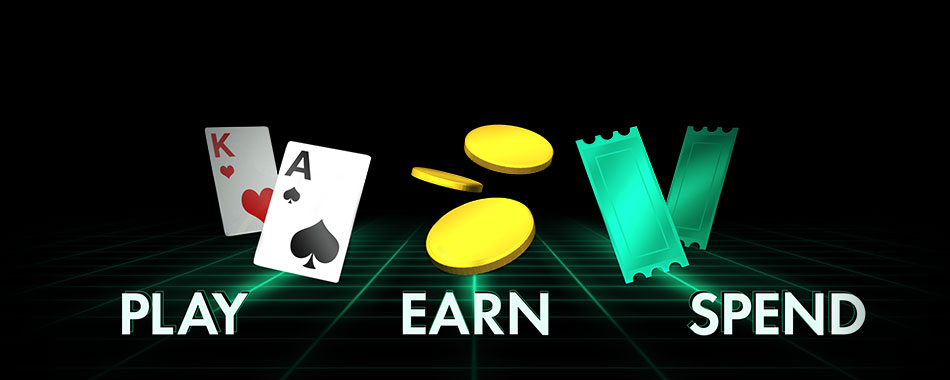 VIP Level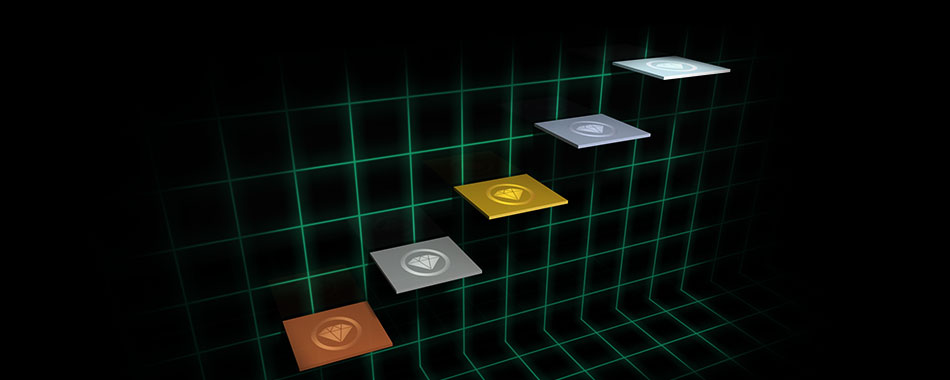 By playing poker you will collect Status Points.
Status Points are accumulated at a rate of 10 for every €1 or £1 of attributed rake or tournament fees.
Those Status points are needed to complete different Loyalty Steps and with each completed Loyalty Step you will earn bet365 Coins. Each completed Loyalty Step takes you closer to progressing to the next Loyalty Level where the number of bet365 Coins you earn increases. The following Loyalty Level are available:
Bronze to Silver (15 steps needed to get upgraded) - monthly Status

Silver to Gold – (25 steps needed to get upgraded) - monthly Status

Gold to Platinum – (20 steps needed to get upgraded) - monthly Status

Platinum to Diamond – (85 steps needed to get upgraded) - quartely Status

When a player reaches Diamond they are instantly rewarded with 2,500 additional bet365 Coins. This is also credited every quarter that they maintain their status.

Loyalty Steps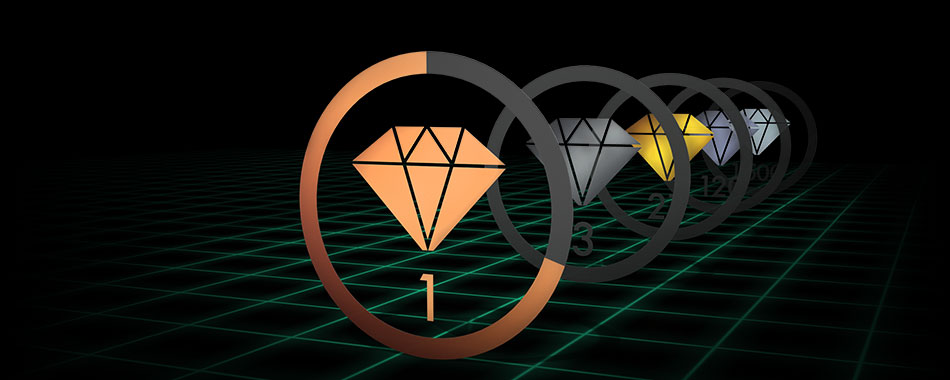 No matter which table you sit at, play your choice of poker game to complete Loyalty Steps and earn more Bet365 coins. Below you can find the tables showing the Loyalty Steps Structure. The more steps you complete the closer you get to reach higher rewards.
Bronze
Silver
Gold
Platinum
Diamond
Loyalty Missions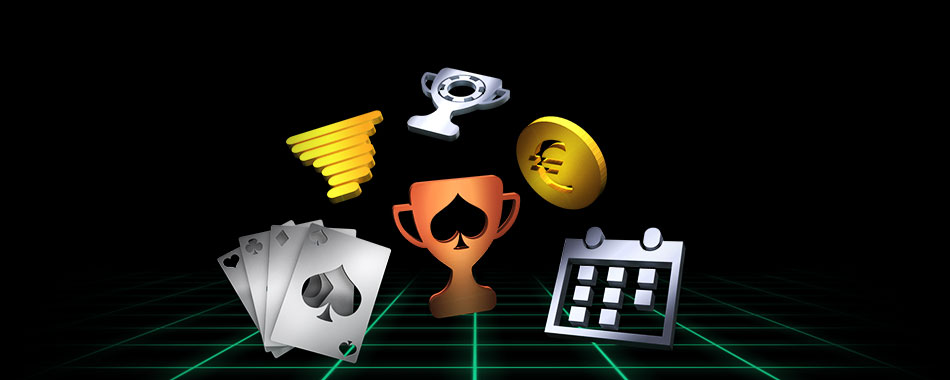 Players are presented with a list of Loyalty Missions in the client. They select one and attempt to complete it within the month. Players can only work on one Loyalty Mission at a time. Completing those missions will help you to earn some extra coins and increase your casbhack. Once a player complete a chosen Mission they are presented with a new list of Missions. All Missions will be the same as before except for the one they completed which will be replaced with a Mission of the same game type with increased difficulty and higher reward.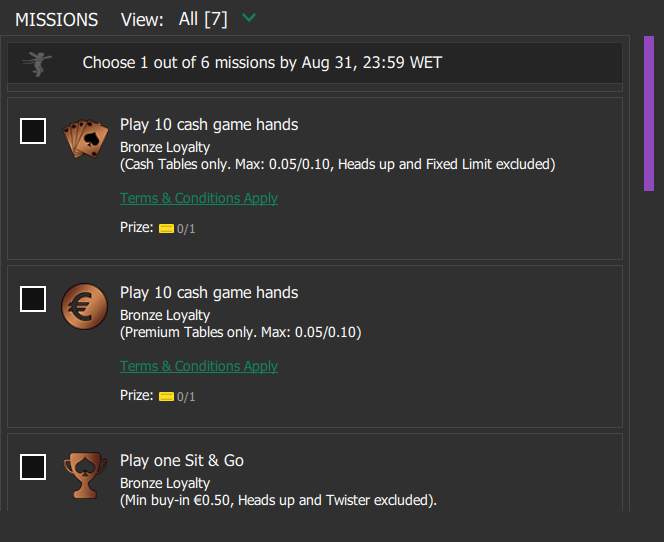 Loyalty Store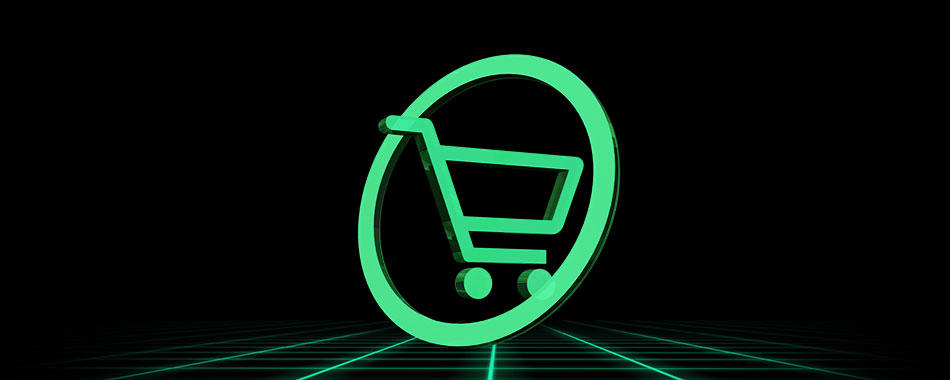 The Store will allow players to spend their Coins in real time for instant rewards. Each Loyalty Level will have its own specific rewards to choose from. The Store is packed with rewards that cater for every player. You can find everything from
Cash Game
Ticket Rewards, Bonus Euro Rewards, Tournament Ticket Rewards and Cash Rewards (Platinum and Diamond only). Plus, progress through their Loyalty Levels and you will unlock even more rewards that will be credited to your account instantly.
For more information and details, please visit the new bet365 Loyalty Club page.
If you notice that anything is missing here, just let us know and we will update the overview!