What's up Pokermarket
Felix here
I decided to take my blog to the English section so that everybody can ready my stuff
I have been coached by our original gangster
@lnternet
a couple years ago and back then (on nl25) I wanted to become a professional
poker
player to move out of Germany and he helped me to actually succeed in my plans quite quickly. My life could have been dramatically different without his
poker
coaching and great attitude - lol.
Thanks man!
I think it was March 2015 when I moved to Edinburgh, 6 months after we started the coaching deal, playing nl100 and 200. That was when I finally started doing the shit I love to do in life.
I moved out of Germany to Edinburgh grinding it up. My goal was to hit a $100k
bankroll
. In the 3 years I was living in Edinburgh I was easily distracted by life so it took quite a bit
At some point when I realised I was not living up to my full potential and thought I have bigger goals for my dick than just my hand I went out practicing to pick up chicks. A lot, like A LOT.
It upped my life quality SO.FUCKING.MUCH. - writing this I'm sitting in an absolute shithole of a flat for another 2 weeks but hey unlucky
So that came and in total I probably played like 6 months of the year and the other time I spent going out being a pimp in progress from February 2017.
Anyway, I had a good year. Feeling better than ever before and hitting the $100k BR so it was time to pull through with some other plans.
If you want an exceptional life, you have to do exceptional things.
I said bye to my flatmates in Edinburgh in March 2018 and went to travel full time. A different city every couple months! I took my laptop, a big screen and a couple things that I need with me to make money and fuck bitches.
That was the plan. However 2018 didn't start out great, bitcoin dropped, lost a bit in
poker
and then I was having a little ecommerce adventure which also lost me a bit while spending more than I want on traveling and airbnb. Not a great combination but I'm alive and back to
poker
.
Comitting to grind again was also super hard and I rather went out but now the pressure is high and I have to do it. After that ecommerce adventure (had an online store) I appreciate the freedom of
poker
so much more lol.
I'm back into blogging because it helps me to keep myself accountable and actually put in a couple more hours of productivity.
My plan is to post how much hours I spent productive every day and write some actual updates once in a while.
I'm structuring my day like this:
1)
poker
~6 hours
2) going out doing game ~2-4 hours
3) education,
poker
, more game, fun, fitness until I go to sleep.
I'm still very far off but it works out better every day. I just had to completely turn around my schedule to wake up in the morning last week, else I'm unable to grind enough - it was a fucking mess to get my
poker
set up sorted for the last couple weeks but now it's good.
Atm I just started playing some nl100 games and mixed in some nl200. I gonna win about 20 buy ins on nl100 before I fully commit to going on nl200 again.
Alright I don't know what to write and I'm hungry
last 2 days, since I started playing on real pokersites again lol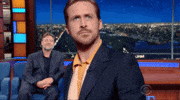 du bist einfach so ein menschenverachtender Volltrottel. Hf mit deinen 100K, vllt schämst du dich in 10 Jahren genau wie 9/10 Lesern hier für deine Beträge du sicker Gamer^^^^^^
-it'sjustabluff