Hey guys,
recently we had some problems with trolling in our blog section, especially in the German community and you asked for a way to keep your blogs clean and to 'moderate' it yourself. Therefore we have decided to change the moderation a bit to keep your blogs as clean as possible.
From now on, every blogger has the right to decide if a post is okay or if we would rather remove it from his blog.
All you have to do is to use our
report feature
and give us a short explanation what's wrong with the post and we'll take care of the rest: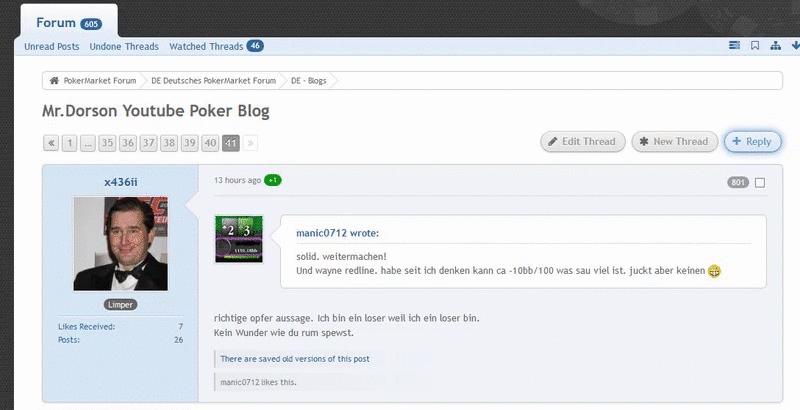 We are sure this will help to keep the friendly environment at PokerMarket!
Thanks for all your effort and activity. We really appreciate it and we are happy to have you all here at PokerMarket!